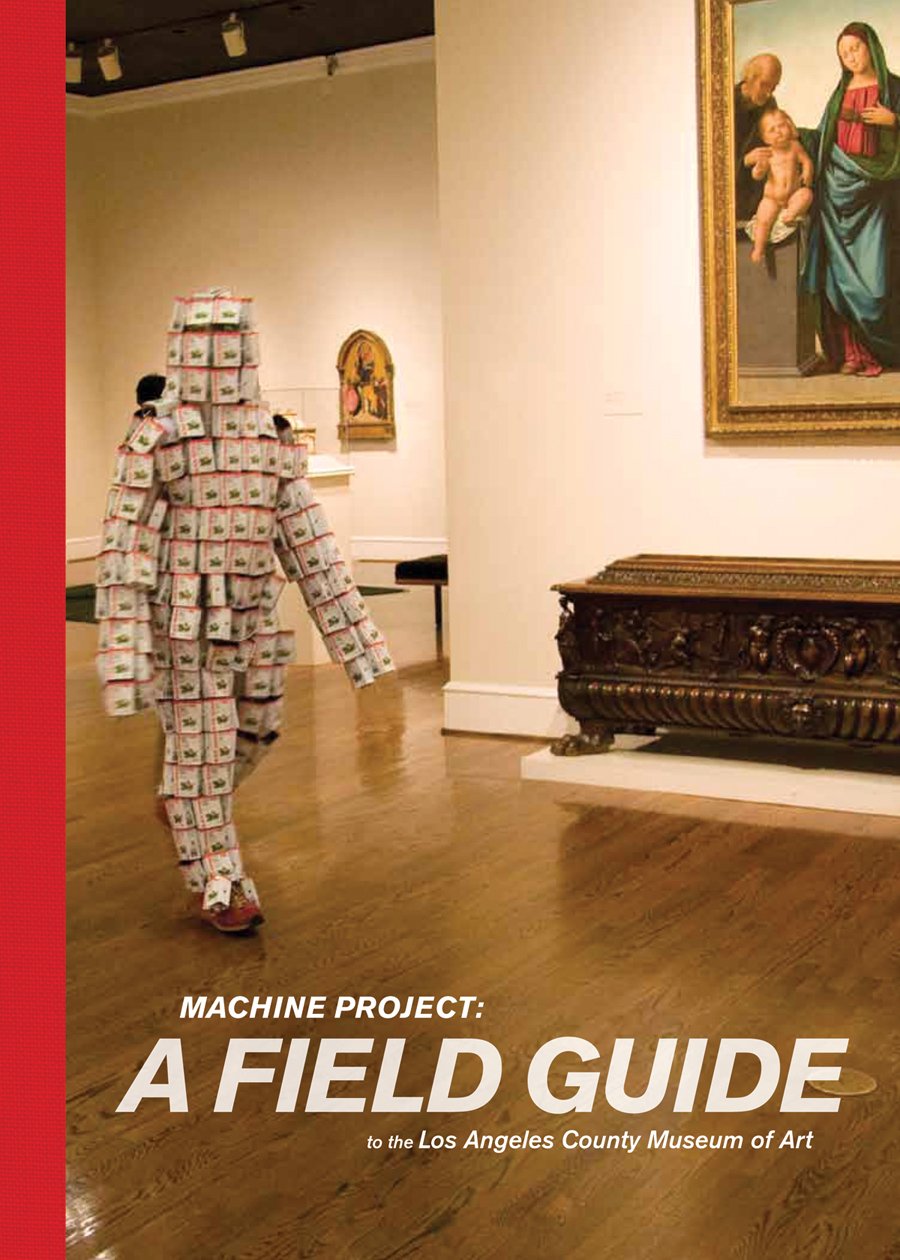 These are my notes from a lecture by Mark Allen, former founder and director of Machine Project space in Los Angeles (RIP). I took these notes down in longhand in my notebook during the Common Field Convening in Los Angeles, 2017, and have condensed and transcribed them here.
Take your own Documentation!
Mark Allen spends 20% of budget on documentation!
institutions won't necessarily care about same design/aesthetic/shots/etc
Design and make your own documentation
you never want to be in a position where you have to ask the institution for access to the documentation!
General Notes
how will your work be communicated to the world?
don't just accept cultural capital. how will you be paid?
find scale of budget first. is this $500 or $5000? - for example. Is budget flexible?
if you have an org, make sure your org gets at least 20% toward your admin
might be a boss that likes you but their employees might not
key is be friendly with everyone, meet them, and build those relationships
make sure people get compensation (money, food, whatever it is)
these companies/orgs sometimes have a hierarchy of who should get paid, etc. if the institution is not looking out for it, you should advocate for your artists, partners, etc
you have a power at the beginning of the relationship particularly to advocate for more equitable relationships
be creative in reaching audience - what is needed? door-to-door? radio? etc
project doesn't work for you? bail! :)
Contracts
these institutions have legal team - so review contract and make sure to read it and maybe even write your own!
review the boilerplate legal contracts
ask for what you want!
Book: Heather Bin Darcy Bendari's book - ART WORK - has info on writing and reviewing contracts
take your time to review the contract
Alternatively, even create a Memo of Understanding, such as in an email
"Hey, great meeting today. Just to follow up, here's what we talked about to do. ……."
If your deliverables change in course, you may want to revise contract with the institution! and that's okay
other idea: what are the things i care about? call those things 'my artwork' and include them in the work, potentially even in the display.
Identify what everyone brings to the partnership
what does the institution want out of this?
bringing audience? specific press?
what are the unconscious expectations? let's get them out on the table
Be transparent! if you can
cynically you should consider what an org is trying to get out of the partnership - should you do the project? think about their goals. what would they be getting out of this relationship.